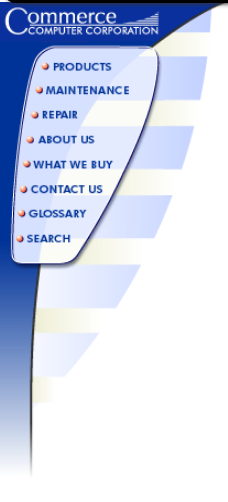 Contact Us
---
Please complete this form for a no-obligation price quote. You may also use this form to sign up for our email notification of special offerings. We respect your privacy. All information you give will stay between you and us and will not be sold or otherwise compromised.
Please supply as much of the following information as possible:
We offer the following payment options: Company purchase orders (upon approval), VISA, MasterCard and American Express.

Email format for all employees is [email protected]
Mailing and shipping address:
Commerce Computer Corporation
2615-C Northgate Avenue
Cumming, GA 30041
(TEL) 770-888-5188
(FAX) 770-888-9221
Hours: 8:30 A.M. – 5:00 P.M., Monday – Friday, Eastern Time
Please report errors, broken links, etc to: [email protected] —
Thank you!