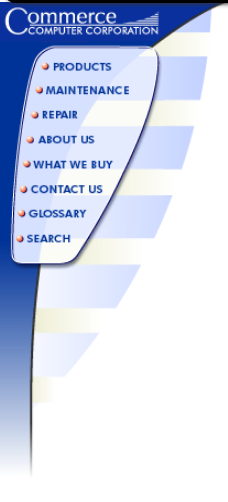 About Us
---
Trustworthy
Your satisfaction means much more to us than momentary profit. Our unchanging philosophy of business is that we deal honestly, price competitively, and aim to develop long-term relationships of mutual respect and trust.

The highest quality
When you buy refurbished equipment from us, we take special care to ensure that every piece is electronically and cosmetically in absolutely top shape. We get frequent compliments on the condition and appearance of our products. We want to make you look good!
Service that shines
Knowledgeable. Helpful. Available. Before and after the sale. If you have setup or installation questions with equipment you bought from Commerce, call us–we'll help you get the answers you need. We have years of hands-on experience with IBM, Lexmark, Okidata, and Wyse. We are also Wyse Winterm Authorized Partners and part of the Citrix Solutions Network.
For now and the future
Since 1983 we have been a reliable provider of new and refurbished mainframe and midrange systems and peripherals. As we continue to service legacy systems, we are evolving with you, constantly learning new technology and new markets to serve you best.
Proven
Most of our customers have been buying from us for years. When you contact us you will understand why, year after year, thousands of users and resellers trust Commerce Computer with their business.
Commerce Computer Corporation
2615-C Northgate Avenue
Cumming, Georgia 30024
800-356-1617 (toll-free)
770-888-5188 (local phone)
770-888-9221 (fax)